English stories
VIDEOS - Nova is training the mechanics of the future
le jeudi 18 novembre 2021
Modifié à 10 h 15 min le 18 novembre 2021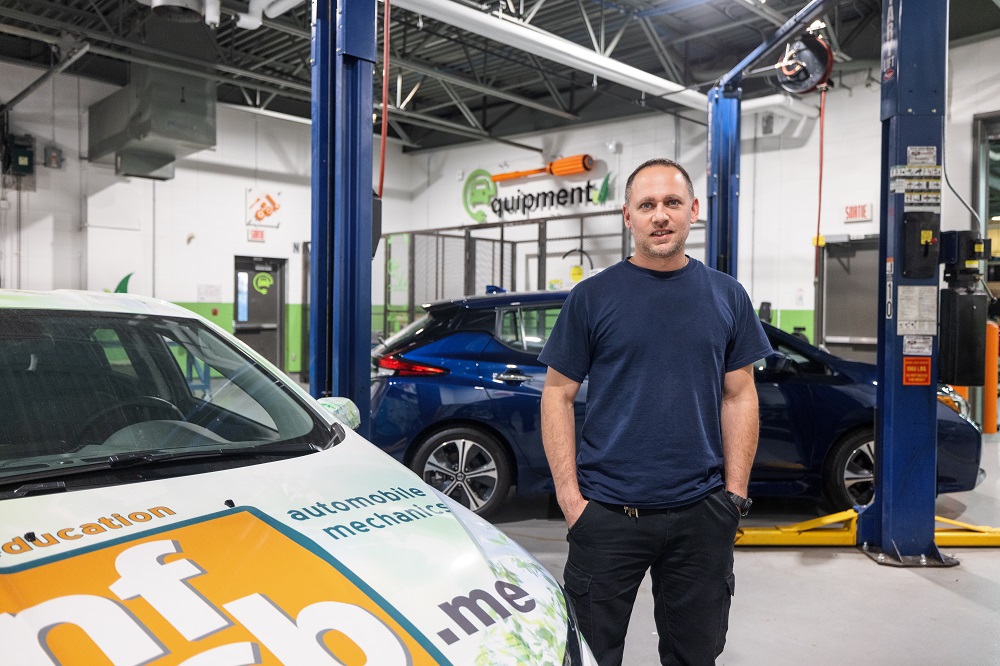 As Quebec plans to ban the sale of new gas-powered vehicles in 2035, a school in Châteauguay is already preparing the mechanics of tomorrow. The Nova Career Centre has been offering a specialized program in Electric Vehicle (EV) Mechanics since September.
In addition to training automotive industry professionals to repair and maintain electric cars, the school aims to educate its own Automobile Mechanics teachers so that they, in turn, can teach electric.
This is the case for Kyle Flaherty, teacher by day and student by night. He teaches for about 15 hours per week and takes in as many hours as a student. The EV program spans over three evenings a week over the course of a school year, summing up to 645 hours in total.
"Sometimes it leaves me tired, but I grab a cup of coffee and I keep going," he says.
Mr. Flaherty worked for seven years as a diesel technician. He went from the automotive to the railway industry. Then, on a trip to Europe, he realized that their rail systems are completely electric, unlike in North America, where it is a diesel-electric mix, he recounts. For fear of becoming obsolete, he decided to continue his studies in electrical mechanics, no matter the field.
Before, he made a detour to teach mechanics at Nova. "They said, we're starting an electric vehicle program. I raised my hand, I said, sign me up! 100%!" he exclaims.
A rare program in the province
Few school boards offer this certificate in the Quebec public system. It's the case for the New Frontiers School Board, which invested about $ 100 000 in setting up the program – a three-year endeavor, says Bonnie Mitchell, Nova Career Center director.
The team consulted experts, did the cost analysis and then issued calls for tenders to purchase the equipment. The school partnered with Carquest, an American company that has a branch in Châteauguay, and with Mercier Auto Parts. These companies provide parts and tools for students.
Finding a teacher wasn't an easy task either, explains the director. The ideal candidate needed to have automobile mechanic experience and be familiar with the field of electric vehicles.
In the end, the school found a professor: Carmine Santamaria seemed to "fall out of the sky". He now works full time with a cohort of twelve students. The vocational center hopes to accommodate more students when the rest of their Mechanics teachers complete the electric vehicle training.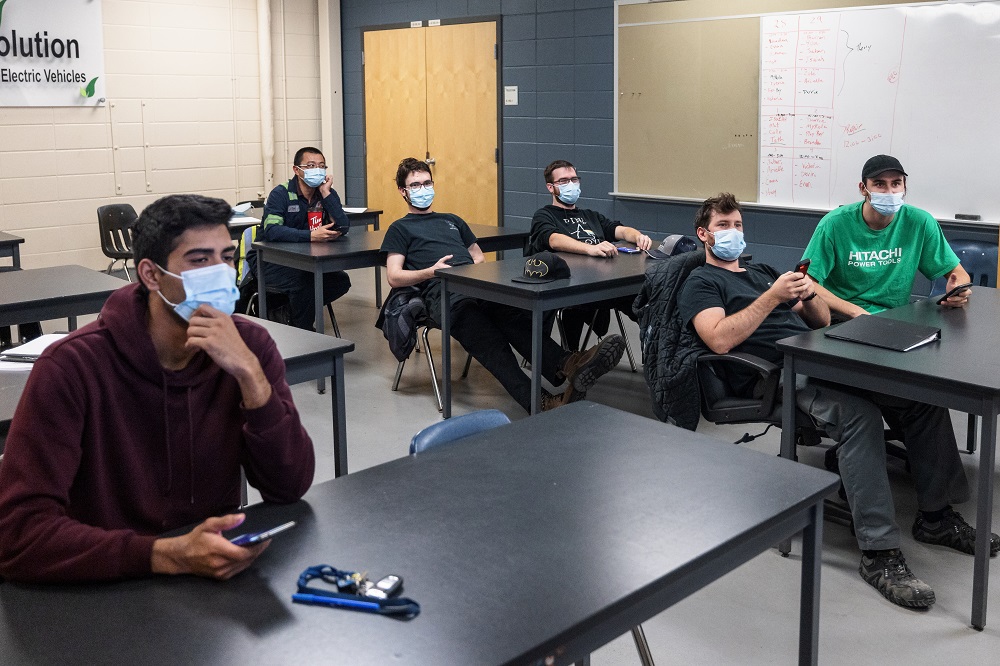 A group of 12 students are training to get certified in Electric Vehicle Mechanics at Nova at the moment. (Photo : Le Soleil – Denis Germain)
Preparing for the future
Mr. Santamaria, who has a passion for mechanics, says the electric vehicle industry will only continue to expand. He wants to make sure his students are ready to meet the demand.
"When you look at the numbers, it's clear that the millions of hybrid-electric vehicles are just growing, he explains. It's only a matter of time. If you really think about it, the batteries, they can't last forever."
For example, a battery change, which is currently the option offered by dealers when batteries deteriorate, can cost around $ 20 000, says the teacher. "[People] are going to start looking for options and that's where we are going to come in."
Several places are already stocking up on spare parts, so they are becoming more and more accessible. "So, it's just a matter of the know-how and [working safely]," assures the professor.