English stories
Snow removal taking longer than expected in Châteauguay
le jeudi 02 février 2023
Modifié à 13 h 54 min le 03 février 2023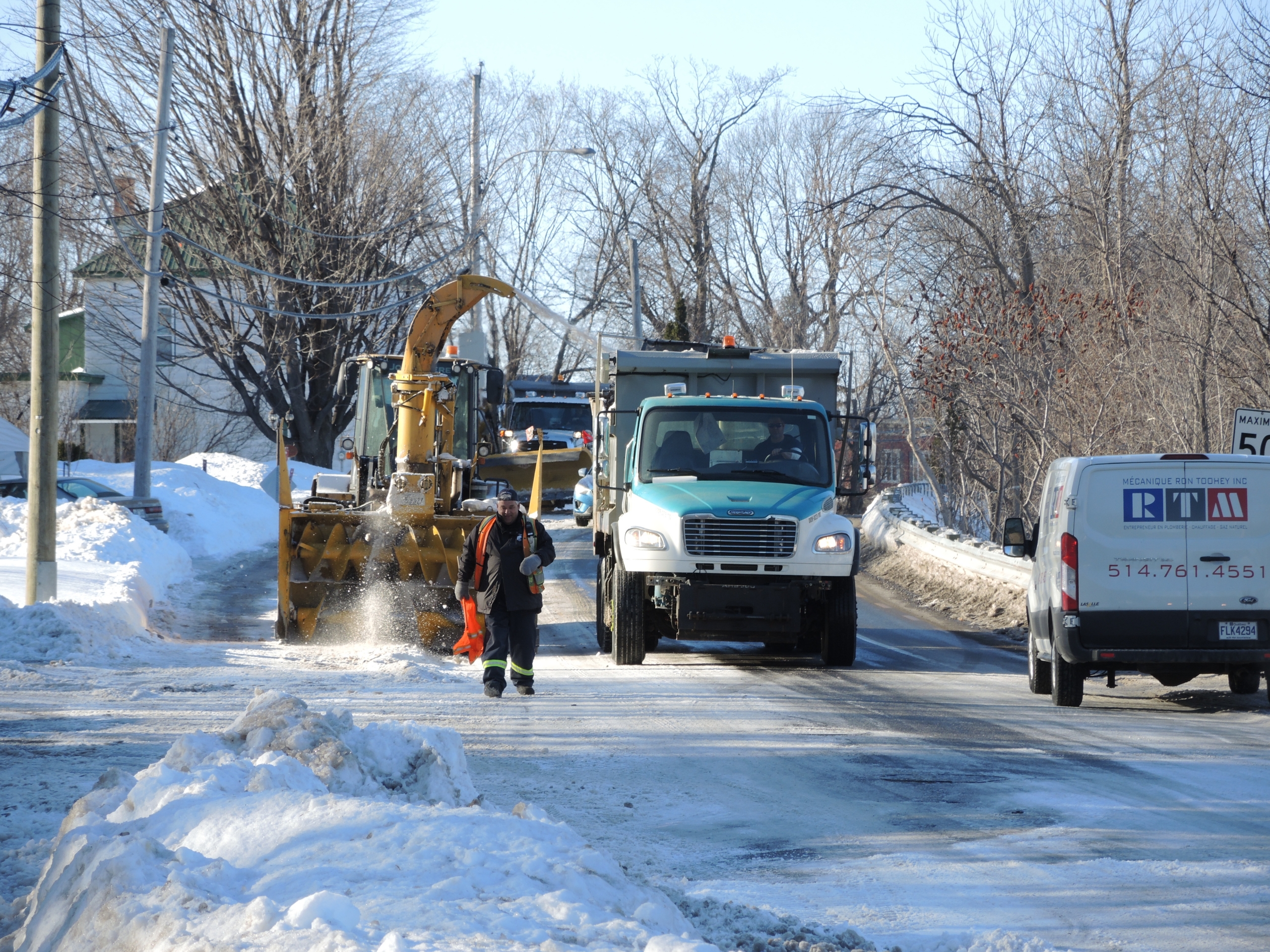 While Quebec has been bogged down with two significant snowfalls last week, Châteauguay has experienced a few difficulties during the snow removal operations much to the dismay of several citizens.
Questioned by the newspaper on this topic, the city indicated that operations are indeed slower than usual.
"We note that the significant quantity of snow as well as the presence of vehicles parked in the streets in spite of the parking ban in effect, contributed to slowing operations indicated Christine Arsenault, Communications Advisor for the municipality. Our teams are at work today to continue to clear all of the city's streets and sidewalks."
On social media, citizens are of two minds. Some Châteauguay residents expressed their frustration about the piles of snow that still had not been removed in some of the city's streets.
"Since last Thursday's major snowstorm, a significant portion of the sidewalks on Sainte-Marguerite Boulevard are inaccessible. Students are forced to walk in the middle of the boulevard to get to school," one citizen complained.
Others have a different opinion.
"Stop griping over nothing, city workers are human. They can't work 24 hours a day. They are doing the best that they can. A lot of snow fell in a short span of time and that's hard to manage," another Châteauguay resident said.