English stories
A photography contest in memory of Andrew Clark
le vendredi 19 mai 2023
Modifié à 11 h 21 min le 19 mai 2023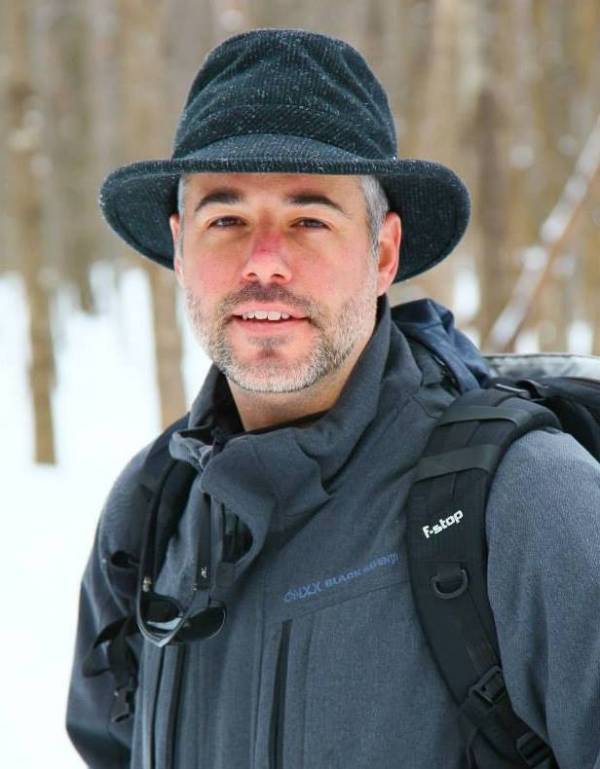 The photography contest for New Frontiers School Board students will henceforth be known as the Andrew Clark contest, in memory of the community-minded Le Soleil de Châteauguay photographer who passed away suddenly in 2021. It's the first year that the contest will include both of NFSB high school.
Translation Amanda Bennett
Art teacher Katrina Smith-Valade has been organizing a photography contest for her students at Billings High School in Châteauguay for the past several years. In 2022, she expanded the contest to include all students at Billings and was particularly successful with 140 photos entered.
At the same time, Andrew Clark's wife, Erika Oostveen, had gotten in touch with her to offer some of the equipment that had belonged to her late husband, who was a Billings graduate himself.
"When I thought about how much Andrew would have liked the pictures, I thought we could rename the contest in his honour and make it an even bigger event that would involve both high schools," she explained.
A tribute to an enthusiast
Ms. Oostveen is really pleased that her husband's work is being recognized in this manner. "He knew the science behind his profession and produced an incredible product. I hope the students will be as meticulous and put as much effort into their work. We are excited to see the results," she confided.
In fact, she is a member of the jury. "I knew that I would judge based on my heart rather than my head, so I invited another photographer, Andrew's best friend, Scott Linstead, to help. Scott will bring his expertise to the table."
Mr. Linstead was happy to accept the invitation. "We were close friends so I'm happy to do anything I can as a friend and photographer to keep his memory alive," said the photographer whose work has been published in the prestigious National Geographic magazine.
Six Categories
Students taking part in the contest can submit up to three pictures in any one of six categories. There is also a category for staff.
The public will be invited to vote for their favourite photos on social media. Afterwards, a committed composed of representatives from both schools, as well as Ms. Oostveen and Mr. Linstead will judge the finalists.
The winning photos will be printed and displayed at the school. Certificates and prizes will also be awarded.