English stories
Brown Water: how to stay informed about flushing operations
le mercredi 19 octobre 2022
Modifié à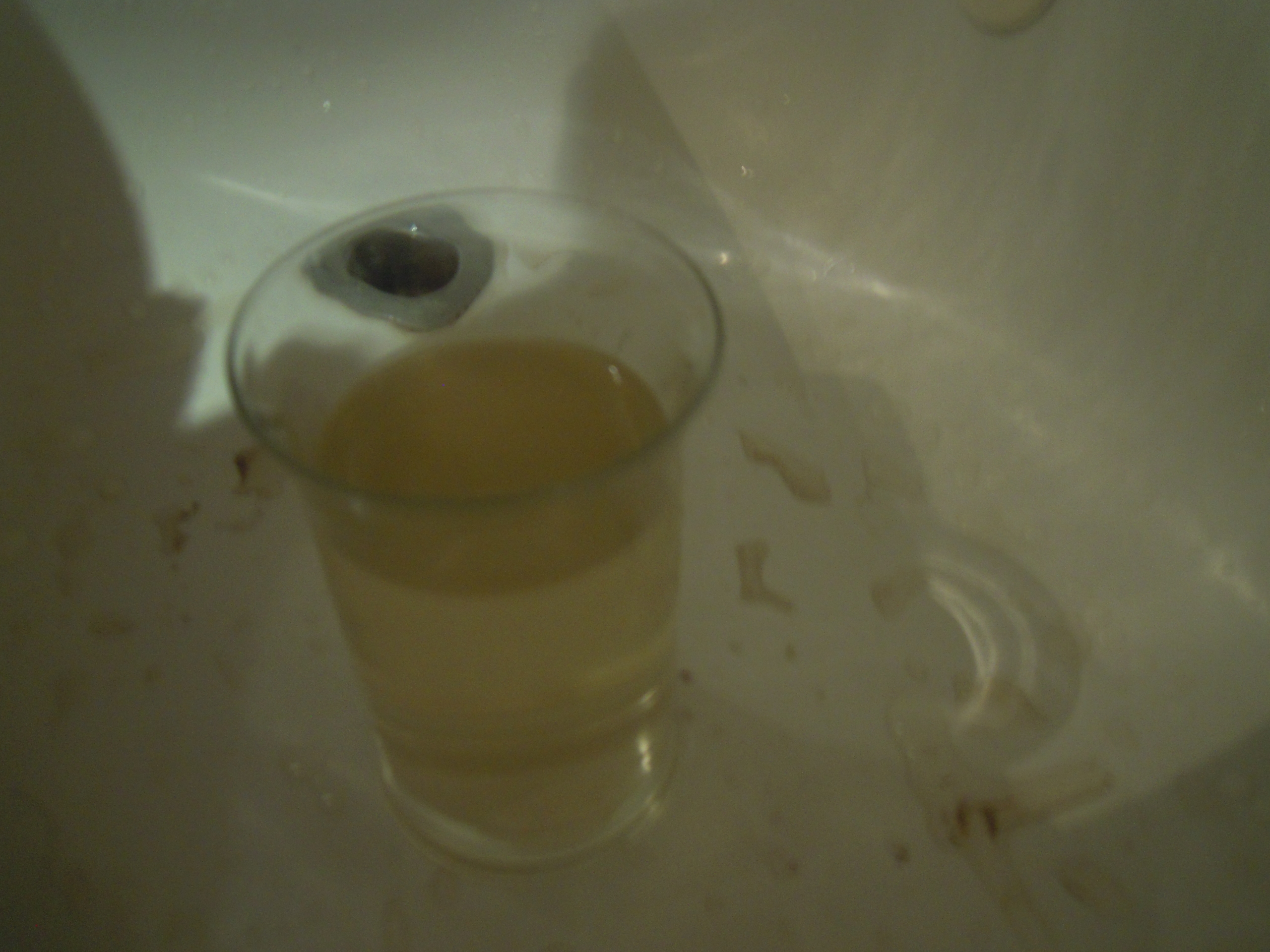 One morning in September, Chateauguay's Karine Vom Scheidt's day did not start well. A "black liquid sludge" came out of her kitchen faucet while she was rinsing food and doing laundry. The citizen complained that she was not notified of the hydrant inspection operation in her area. For its part, the City of Châteauguay reminds citizens of the tools available to inform them.
Translation Amanda Bennett
"I'm still disturbed just thinking about it. It's a good thing I didn't choose to wash my hair that morning," expressed Ms. Von Scheidt. Her clothes in the washer were stained and she says she now has a disdain for even turning on the faucet. The 50-year Chateauguay resident doesn't understand why she wasn't notified about the work. "Before, we were notified by phone," she says. When asked about this, the city stated that the automated calls are for specific incidents and not for pipe flushing or hydrant inspections.
"In the past, it is true that automated calls were made, but they were for broader incidents such as boil water advisories, water main breaks or water outages due to construction. There were very few of those calls this year, as there was a decrease in widespread incidents compared to last year," said Eric Laparé, City Communications Advisor.
Advance notice on the web or by text message
Advance notice of water flushing operations are posted on the City's website and Facebook page. One can also remain informed via the MonDossier platform which offers the option of receiving text messages for those who do not regularly use the web.
Laparé pointed out that flushing the water system does not automatically colour the water. "The presence or absence of brownish or yellowish water depends on several factors such as the condition of the system, the amount of deposits in the pipes, etc. These factors can vary from one area to another," he explained.
However, he added that there are also hydrant inspection operations currently underway that should be completed "soon in October" and which can produce brownish water. An interactive map of the work progress is available on the municipality's website.
What to do about stained clothing?
The city used to provide a stain remover soap, but this is no longer the case. It suggests using a Red-B-Gone type soap if your clothes are stained when you do your laundry.
What to do when inspecting hydrants or flushing the water supply?
Hydrant inspection: If the water becomes brownish or rusty, the city recommends running the cold water, preferably through the bathtub faucet, until it becomes colourless. It is still safe to drink.
Water flushing: If the water becomes less clear, the city suggests running the cold water through all faucets for a few minutes until it becomes clear. It is still safe to drink.