English stories
Châteauguay students become MNAs for a day
mercredi le 18 mai 2022
Modifié à 11 h 21 min le 18 mai 2022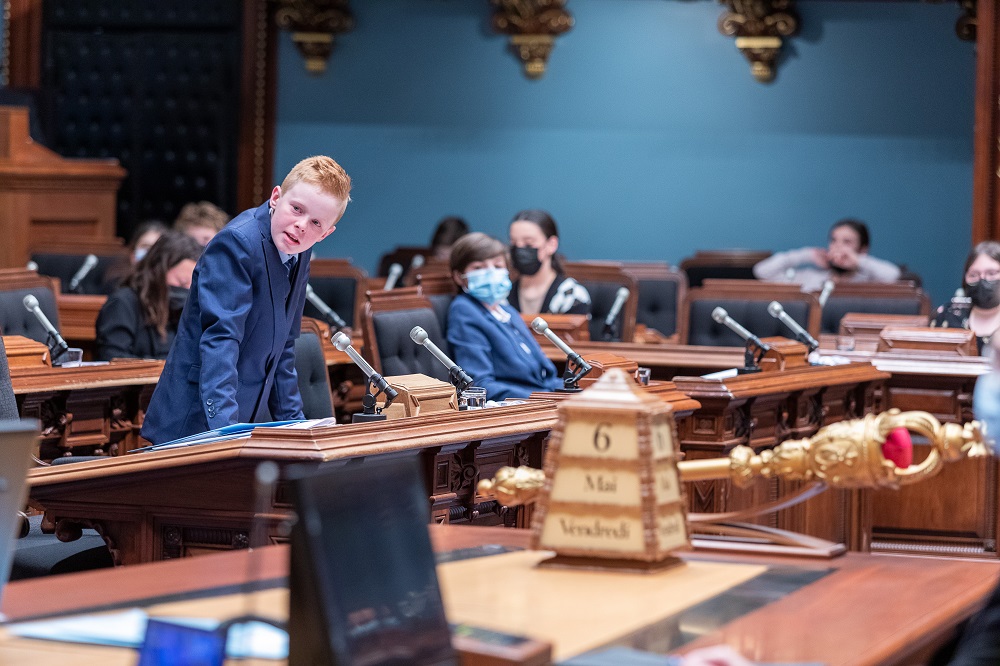 On May 6th, students from Châteauguay's Harmony and Mary Gardner elementary schools were MNAs for a day. Young people in grade six debated their positions on two bills in the Salon Bleu as part of the National Assembly's 24th legislature of the Parlement Écolier.
Translation Amanda Bennett
According to the website for Quebec's National Assembly, the initiative aims to make students more familiar with the inner workings of democracy. Students held an election campaign and elections, explained Marie-Claude Tétrault, a teacher at Harmony School who accompanied students throughout the democratic process.
Following that, elected students analyzed and developed their posture on bills that had been previously approved by the National Assembly. One aimed at fighting climate change by banning petroleum-based plastics, mentioned Ms. Tétrault. The other proposed to offer the services of a resource teacher to oversee students who are doing well in school so that they can reach their full potential.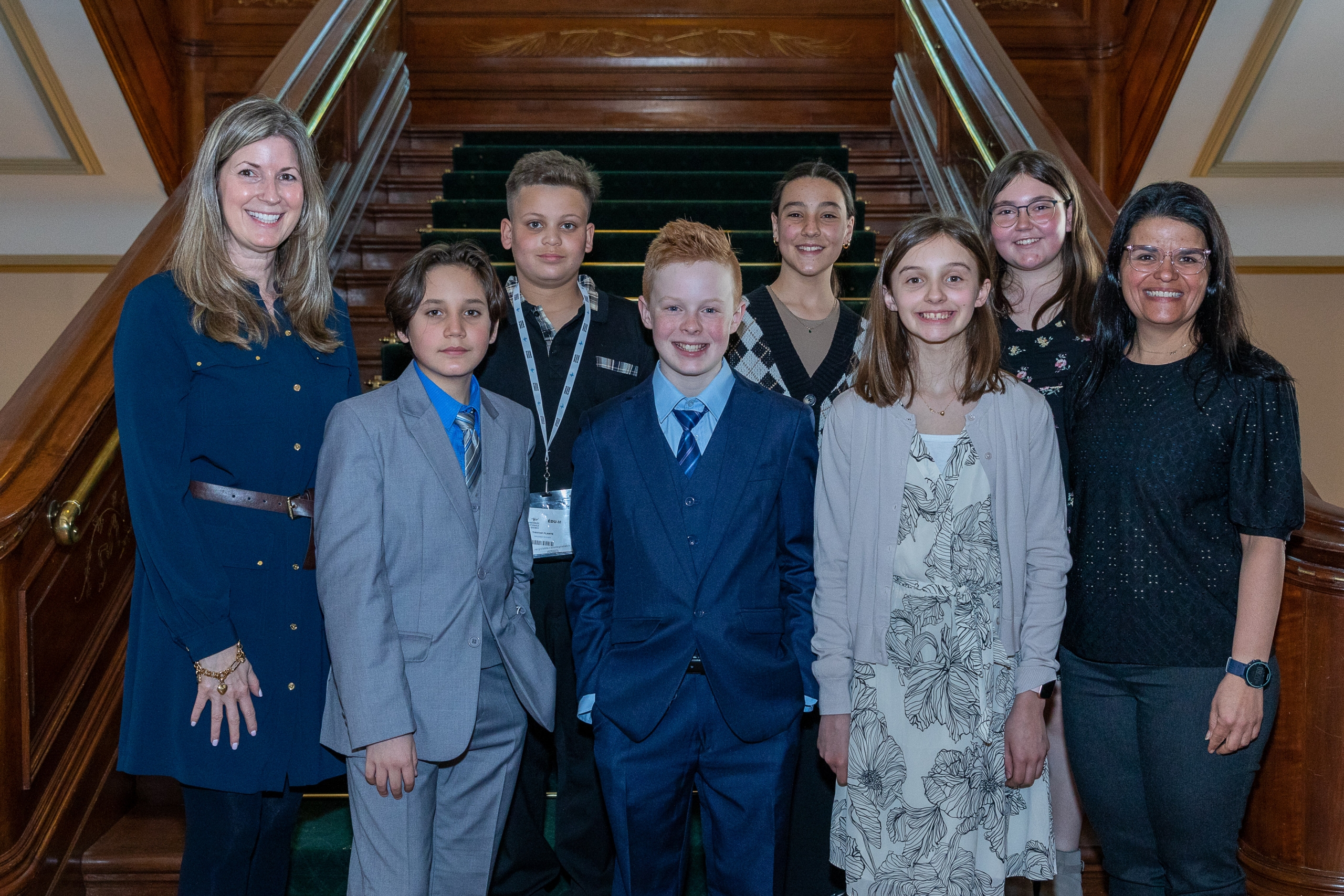 From left to right, on the first row: Marie-Claude Tétrault, Harmony Elementary School teacher; Devan Ricardo Gonzalez; William Chandler et Amy Neal. Second row, Mary Gardner Elementary School: Tristan Plante, Zoë-Kym Mallette, Hailey Laforest and teacher Pascale Caouette.(Photo : François Nadeau - Collection Assemblée nationale du Québec)
The challenge of French
One aspect that never ceases to amaze the teacher is that during each step of the program, the anglophone students expressed themselves in French. Harmony and Mary Gardner elementary schools offer learning in both English and French.
"Students from English-speaking schools at the National Assembly! They were so brave!" she exclaimed.
Young MNA William Chandler provided insight on how he felt during the day through a message he prepared for his class. "When we started making our speeches, my heart was racing a mile a minute, and it wasn't even my turn yet," he wrote.
The student also co-presided the Parliamentary Committee on one of the bills. "It was a little stressful, but in general it was really fun! This experience was fabulous," he said.
Amy Neal, another MNA for a day, enjoyed her time at the Salon Bleu. "Visiting the building was amazing, and I really liked seeing how it worked. Making my speech on television was a lot of fun, too."
Students from the St-Étienne-de-Beauharnois elementary school also took part in the Parlement Écolier this year.