Actualités
Économie
CMP a model « smart » factory
le vendredi 23 septembre 2016
Modifié à 0 h 00 min le 23 septembre 2016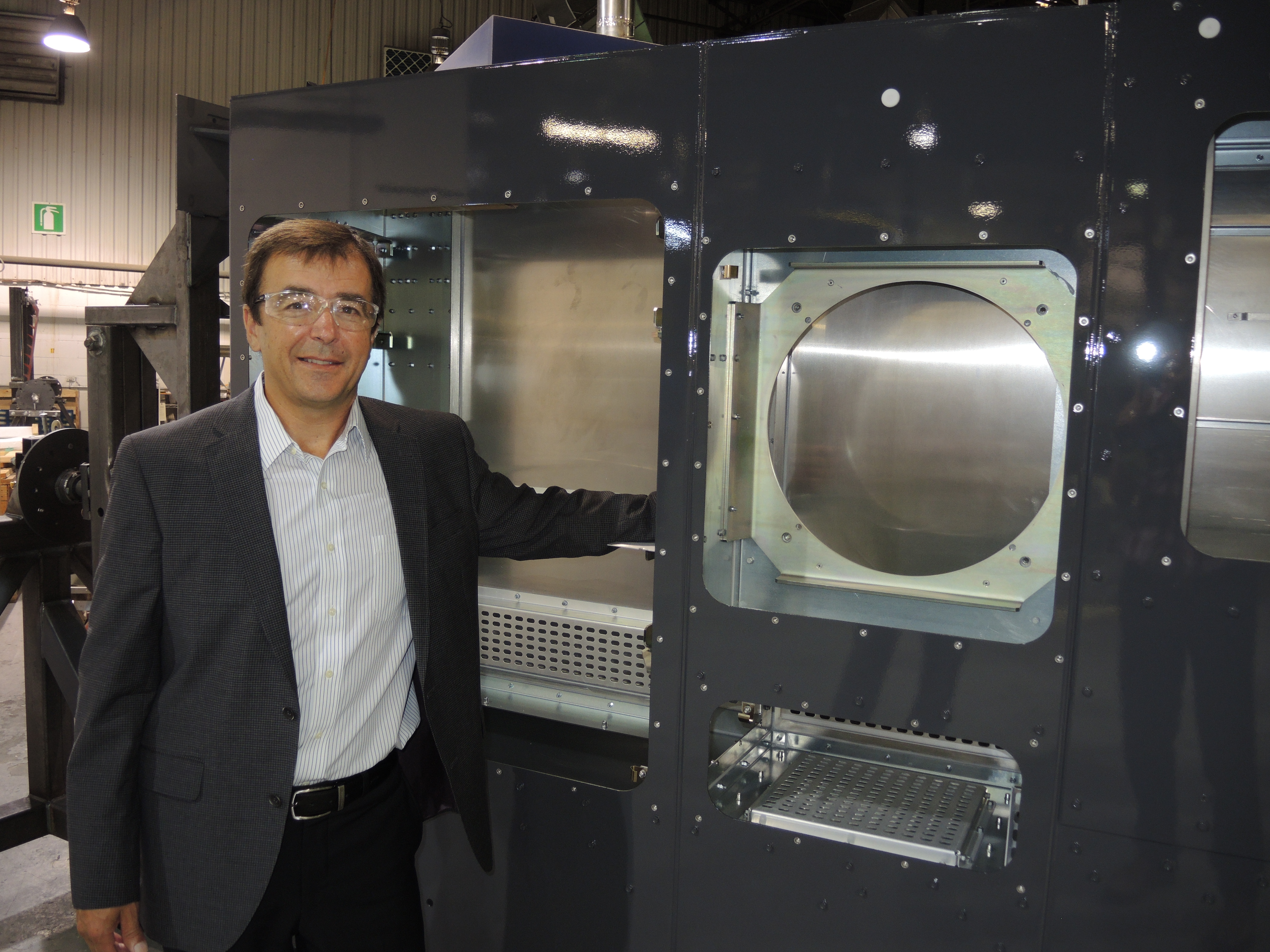 About 50 Quebec manufacturers converged on the CMP company in Chateauguay, which had been presented to them as a model « smart » factory on Tuesday, September 20.
The activity had been organized by STIQ, an association of Quebec enterprises seeking the improvement of competitiveness, in cooperation with the Merkur consulting engineering firm.
Grouped together in a hall, the participants first had the right to an exposee on productivity 4.0 focused on the « internet of objects » presented by Eric St. Laurent, director of technological improvement, and Pascal Vachon, in charge of the industrialization project at Merkur.
For them, the turnabout was necessary to improve the competitiveness of the Quebec manufacturers in the measure where each one no longer manufactures only one product, but a multitude of them. « Here, we now make a sweet melange. To automate a factory which makes a mixed bag is not simple, » St. Laurent illustrated.
CMP constitutes a fine example of production diversification. Specialized in the transformation of sheet metal, it currently produces 14,000 different pieces which enter in the composition of 1,700 products, explained John Soares, the enterprise's executive vice-president. Some products destined for the medical industry, transport and others which demand a high degree of quality, such as CMP, made its mark on business, Soares let it be known.
From Nortel to a strong dollar
Purchased in 1972 by the late Hans Zimmermann, father of current company president Steve Zimmermann, CMP succeeded in surviving several storms such as the loss of its main client Nortel and the strong Canadian dollar by constantly counting on technological improvement. Investments being important, « on the short term, it's painful, » Soares acknowledged.
Its own system
CMP began to develop « the intelligence of its production four or five years ago. It upgraded its own system, not finding it on the market, » Soares explained. It was baptized « VKS ». That's what visitors were able to concretely observe on September 20.
VKS offers a dialogue between machines-tools, computers and humans. With the help of diagrams posted in real time on screens, it indicates what to do to the operators of manufacturing apparatus.
« If we forget to fix an element to this very complex structure at the appropriate time, it's very difficult to add it once it is finished, » Soares illustrated in front of a metal box destined for the Montreal metro. The system thus limits the risk of error. Also, it keeps in memory all the operations. It can then repeat them if the same article is ordered a few months or years later. The facts can also serve to inform the customer on the manufacturing process of a part in particular, » Soares explained.
Followed in real time
The system also permits the managers to follow the production of each employee in real time on screens. They can thus react quickly in case of a problem, Soares observed. And, according to him, the employees appreciated it. « The people use that as a tool to improve themselves, » he says. « It also enables them to support the evaluation of employees on concrete facts, » he emphasized.
The turnabout has also freed up the employees from certain tasks such as the filling of forms. « We want the solderer to solder; we do not want him to fill out forms, » said Philippe Blain, the vice-president of operations. Gains in productivity have, according to him, jumped from 30% to 40%.
Not only for factories
The VKS concept is adaptable to any type of work done in stages, says Soares, and its usefeulness is not limited to manufacturers. « In a hotel, for example, the cleaning woman can follow the cleaning cycle on her iPad, » he illustrates.
Thus, after having developed it internally, CMP began to commercialise its VKS system in 2013.
(Translation Dan Rosenburg)