English stories
Food assistance: inflation puts a strain on the safety net
le mercredi 19 octobre 2022
Modifié à 16 h 32 min le 19 octobre 2022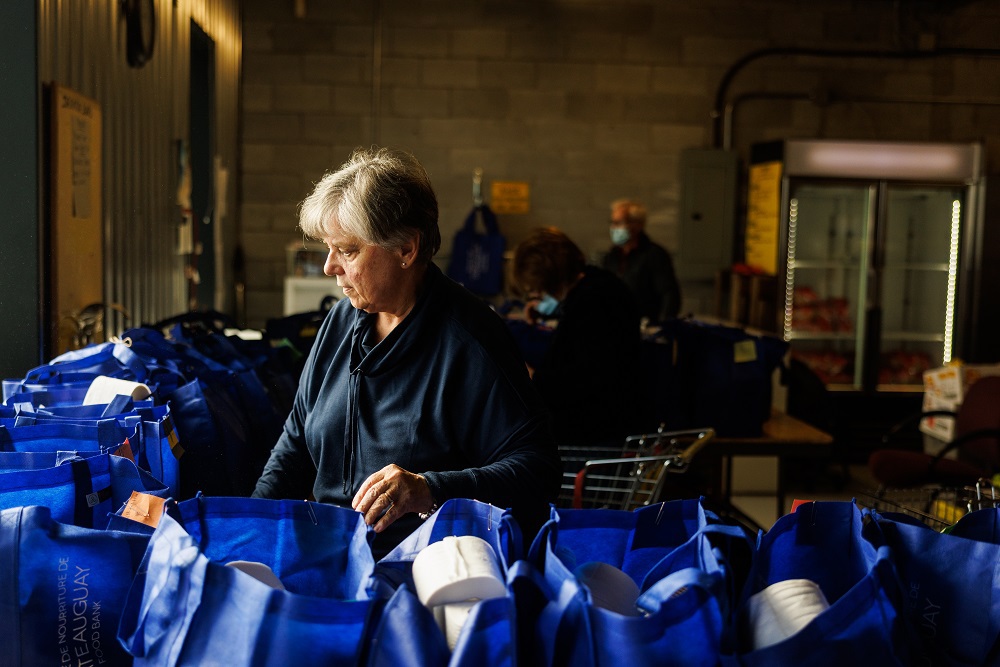 Few people are immune to inflation. Since the onset of the pandemic, Châteauguay's community organizations are having to deal with a significant increase in requests for assistance. Donations, which come from a population forced to tighten their own belts, are also increasingly limited.
Translation Amanda Bennett
A Mercier resident has been receiving assistance from the Rencontre Châteauguoise for three years. The beneficiary, who has asked to remain anonymous, used to receive a food delivery worth $100-120 from the organization each month. Recently, the 63-year-old man has increased its frequency.
"Now, I'm not able to make ends meet, so I get it twice a month," he indicated. "I don't want to overdo it either. I'm a pretty good cook, so I am able to make do with what they give me."
Fewer donations, higher demand
The Rencontre Châteaugoise has a front row seat when it comes to seeing effects of the rising cost of living on the community.
Since the beginning of the pandemic, the number of households registered to receive emergency food assistance has doubled, says Executive Director Josée Foucault. Up to 200 households are receiving food assistance per week, including 40 to 50 Ukrainian families who have recently arrived in the area. Each week, the organization also provides fruit to approximately 2,000 students without snacks at 14 Châteauguay schools. That's 500 more children than last year.
La Rencontre Châteaugoise receives donations from Moisson Sud-Ouest as well as from various local businesses and the population at large. But those who donate have not been spared from inflation, Ms. Foucault said.
"I'll give you an example, a grocery store that used to give us its overstock now sells that overstock at a lesser price," she explained.
Châteauguay Food Bank president Marcia McInnis also reports an increase in the number of assistance requests and a decrease in donations.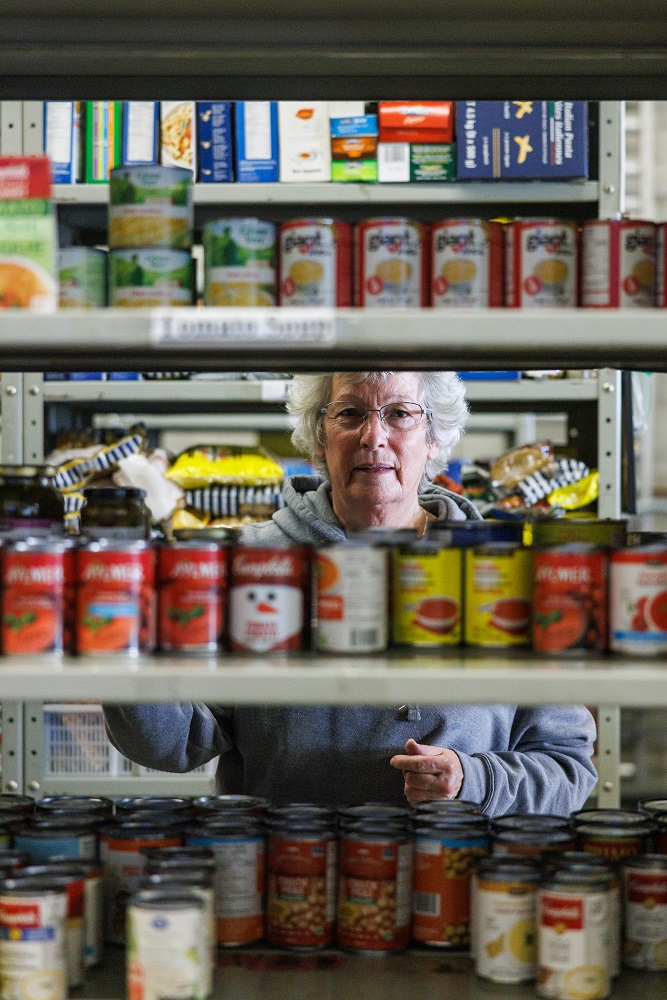 Those who donate their time to emergency food organizations in Châteauguay, like Debbie Hofer at the Food Bank, have their hands full. (Photo : Le Soleil - Denis Germain)
The food bank usually receives 100 new registrations each year. As of October 1st, 140 new households have been added to the list for 2022, which is already 2,000 families long.
"On the other hand, among those who have been kind enough to make a small donation each month when they can, whether it's $20 or $40 a month, we've also noticed that they aren't able to give as much or as often," Ms. McInnis affirmed.
During its annual food drive on October 1st, the organization collected 238 boxes of non-perishables and $10,066.70 in monetary donations. Ms. McInnis was not able to confirm whether that would meet demands over the course of the year.
In 2021, the food bank had received double the number of boxes compared to this year and about half the cash donations. Before the pandemic, the amount of food collected at the annual fall drive could last into the spring, however the organization had to start buying food in February. This year it will probably be the same, McInnis said.
The members of the Food Bank's board of directors are now considering the possibility of organizing a second annual fundraising event to help collect donations.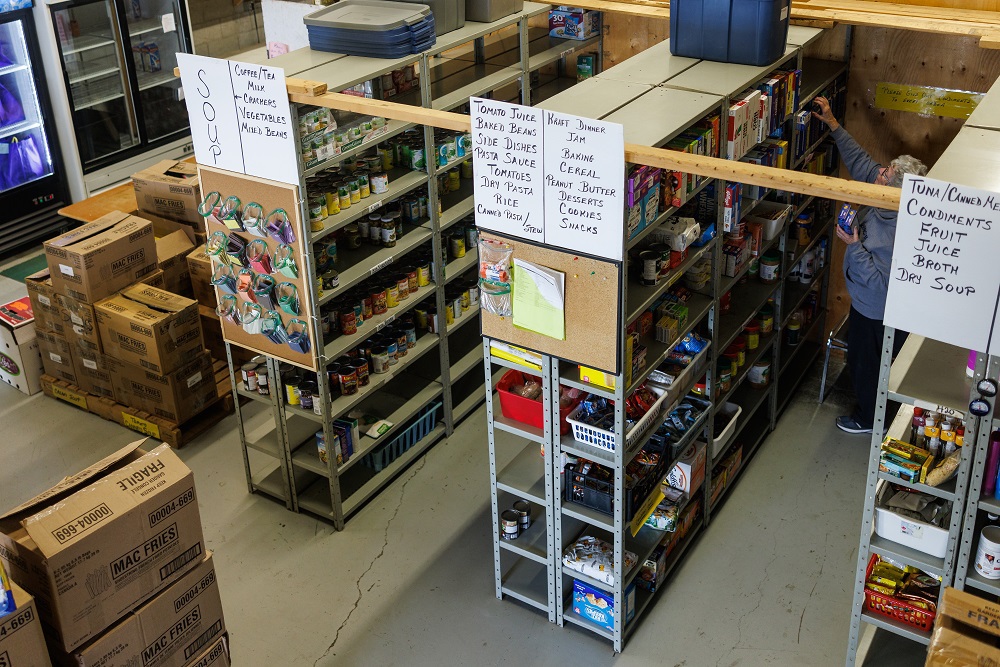 The Food Bank is currently considering the possibility of organizing a second event per year to help collect donations. (Photo : Le Soleil - Denis Germain)
A lack of appliances
At the Centre Communautaire de Châteauguay, the requests for emergency items such as clothing and furniture have also doubled.
"Before, we used to receive six around requests each week. A few weeks ago, we were sometimes getting five in a single day. It's enormous," related Sandrine Lacoste, the community centre's administrative assistant.
The organization has a waiting list with a dozen people who need appliances. Recently, the centre was able to help someone who had gone without a refrigerator for almost two months.
With a shortage of materials, people who purchase new appliances can wait months before actually receiving them, which is creating delays when it comes to donations, Ms. Lacoste added.
Those who can donate clean and operational appliances are invited to contact the Centre Communautaire de Châteauguay.