English stories
Emergencies at Anna-Laberge : waiting hours for urgent cases
le mardi 01 novembre 2022
Modifié à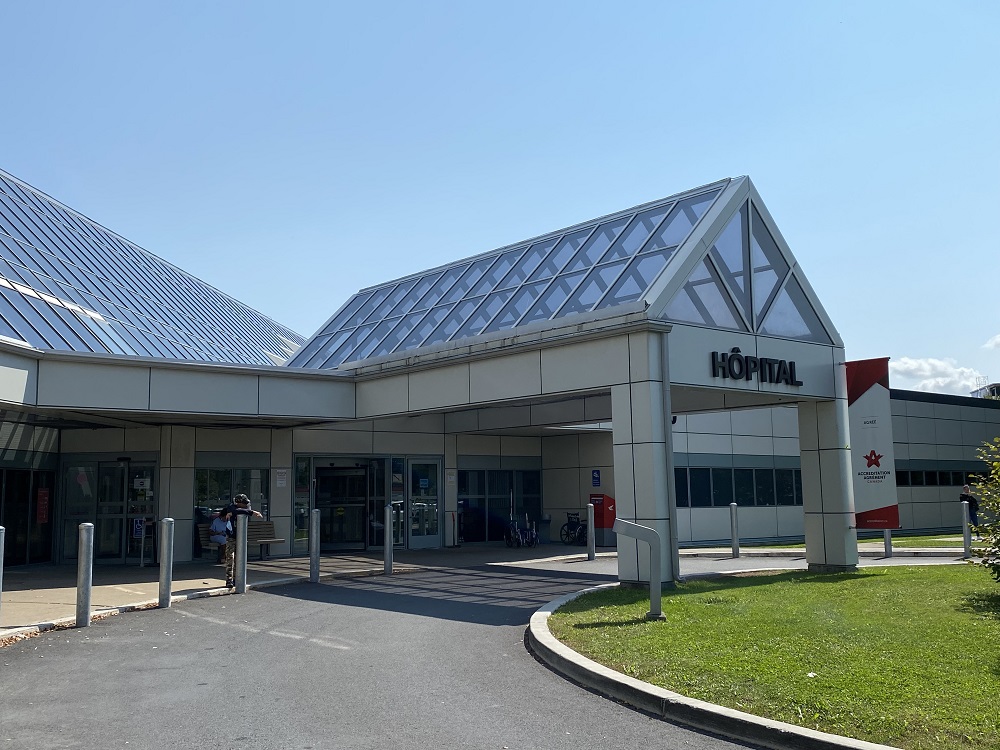 Over the past few days, testimonials from patients and doctors at the Centre intégré de santé et de services sociaux de la Montérégie-Ouest (CISSSMO) on social networks have shed light on the difficulties faced by the region's emergency rooms. One man even lost his life after waiting too long at the hospital.
Translation Amanda Bennett
On October 22, a 70-year-old man died of a ruptured aneurysm at Barrie Memorial Hospital in Ormstown. The 70-year-old man had tried to see a doctor at another hospital in the area the day before, but was unsuccessful and had to wait 16 hours in the emergency room, said Dr. Sébastien Marin, head of the emergency department at Barrie Memorial Hospital, in an interview with Radio-Canada.
"This is a case that escaped the system, he should never have waited like that," he said.
According to Dr. Marin, the 16-to-20-hour waits that can occur in hospitals in the Montérégie-Ouest region not only put employees under tremendous pressure, but also put patients at risk.
The newspaper was not able to determine which hospital the deceased patient had originally visited.
Cry for help
Two days before the tragic death, a doctor at Anna-Laberge Hospital had sounded the alarm on social networks about the untenable situation in the emergency room of the health institution.
Dr. Gabrielle Voisine believes that "there have been many near miss situations where the condition of several patients has seriously deteriorated during the excessive wait to see a doctor.
According to the doctor, the working conditions would be 'execrable' and would only worsen the shortage of staff as well as the issues of lack of equipment and fluidity between teams.
Priority case waits for 21 hours
A local resident, who preferred to remain anonymous, told the newspaper about her recent misadventure at the Anna-Laberge emergency room.
A few days ago, Manon (not her real name) went to meet a friend who was ill and losing his autonomy at the Châteauguay hospital and who was waiting in a wheelchair in the emergency room.
'He arrived at 2:00 p.m. on Saturday, and the next day at 6:00 a.m., a staff member told us that there was only one doctor still on duty. We had to wait a total of 21 hours,' she recounted in disbelief.
The room was totally overcrowded and there were many people standing, she said. There was no seating available for newcomers.
Manon realized that things could have gone wrong when a doctor came to see them after the many hours of waiting. 'When he saw my friend, he said he was a P1 (priority case) and should never have waited that long in the ER!'
Rethinking the action plan
Bernard Cyr, Assistant Director General of physical health at CISSSMO, admits that the lack of staff is a blow to the health system.
Mr. Cyr, who is also a respiratory therapist, would like to see an overhaul of the professional system to maximize workers' knowledge. 'We need to be able to rebalance the actions of professionals in the field; we are not using them to their full potential,' said Cyr, who would like to see fewer study committees and more concrete action.
For example, he explained that a nursing assistant should have the right to assess a patient in the hospital instead of having to refer to a nurse. That's one way we lose two hours very easily," he says.
To those who say to avoid Anna-Laberge Hospital at all cost, Dr. Cyr says that's not the right way to think.
"I would have my family treated at Anna-Laberge, Suroit or Barrie Memorial any day. I have full confidence in them," he said. It's sometimes difficult to get in, as you can see, but once you're in, you get damn good care like in the rest of Quebec!
Waiting times can sometimes range from 4 p.m. to 8 p.m. in the emergency room of Anna-Laberge Hospital.